It was rainy in the morning and we stayed at home. After lunch, the sky cleared up. With only half a day, we took Zoe to nearby attractions - Notley Fern Gorge State Reserve and Narawntapu National Park.
Notley Gorge is a wet sclerophyll forest populated by large, old eucalypts and a variety of fern species.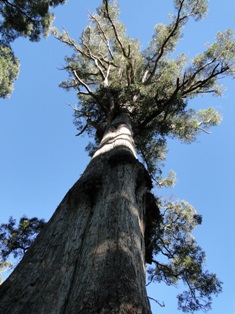 The
Eucalyptus regnans
(Giant Ash) at Notely Gorge are very impressive.
Of all the ferns at Notley Gorge, I like the
Hymenophyllum cupressiforme
(common filmy fern) most.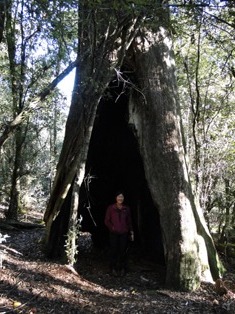 Brady's Tree, a burn-out but still living tree with a huge hollow in the centre.
We were in time to get to Narawntapu (one of my most favourite national parks in Tasmania) to catch the sunset.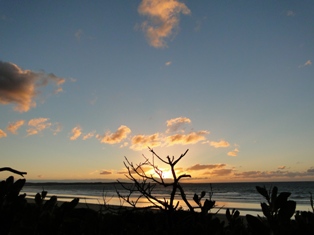 A pied oystercatcher on Bakers Beach