The Cape Hauy walk today reminds me of the Hong Kong Geopark walk we had in June last year. There are
similarities and differences.
Both are coastal walks and feature columnar joints. Both are exposed to the Pacific Ocean (Tasman Sea for Cape Hauy to be exact) and the sea could be rough. Both are national/country parks.
The differences are:
The Hong Kong Geopark is listed as a UNESCO World Heritage and is part of the UNESCO Global Geoparks Network.
The rock columns in Hong Kong are volcanic and hexagonal while those at Cape Hauy are igneous (dolerite). I am not sure how many sides these columns have but reckon they should be 5-sided like other dolerite columns in Tasmania.
Obviously the vegetations are very different.
Thanks to tourism investment, the Cape Hauy track is very well constructed, rock paved all the way. It is a longer walk but there will be no drama to finish the walk. The Po Pin Chau (which basically means sea stack in Cantonese) walk is partially paved. Part of the track is formed by running streams and the rest by trekking. Certain sections are steep, slippery and densely vegetated.
There is a carpark at the start of the Cape Hauy walk (4 hours return). To get to the Po Pin Chau walk (about 2km, 2.5 hours return), one has to walk 10 km (one way, 4.5 hours return) to the East Dam of High Island. In total, it takes 7 hours to finish the walk.
In essence, it is easier to walk the Cape Hauy track which gives similarly spectacular coastal and geological scenery. Welcome to Tasmania!
High Island Po Pin Chau walk, Hong Kong (June 2013)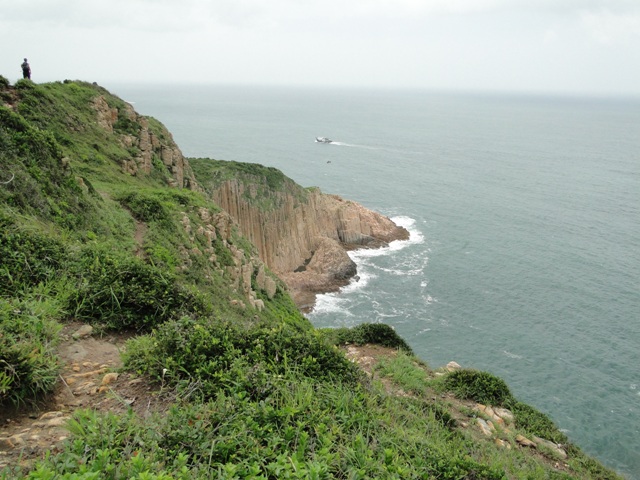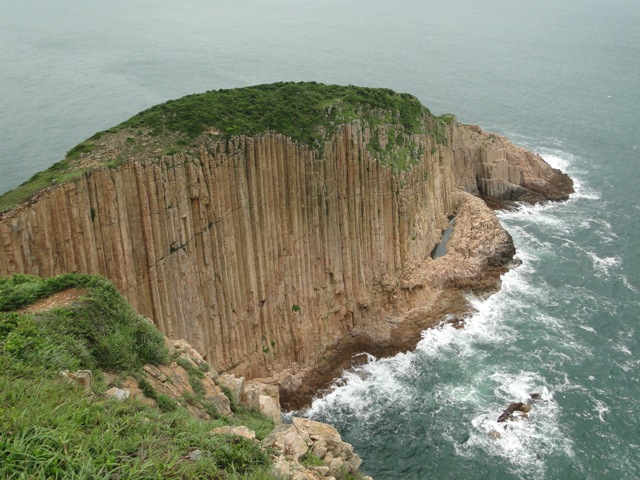 Cape Hauy walk, Tasmania (March 2014)