Today is the second day of our Port Arthur trip. I and another classmate were asked to prepare and provide an interpretation on the trade and dockyard of Port Arthur. While we were researching our subject, the instructor showed us a historical photo of Port Arthur (1830 - 1877).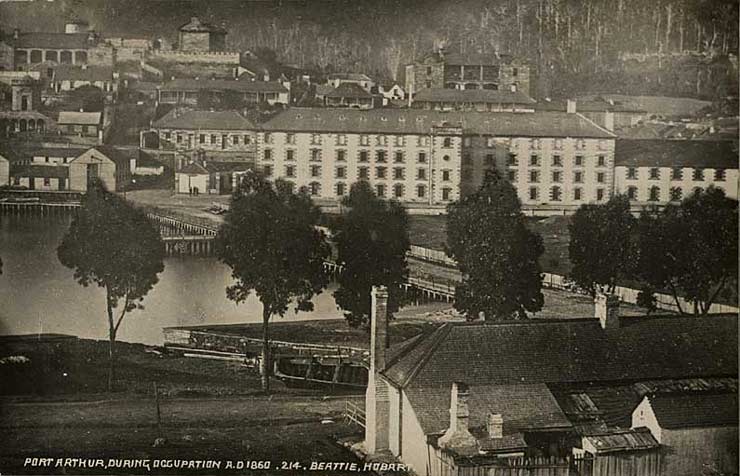 Photographer uncertain, possibly E.W. Searle, National Library of Australia, an23793132
I had this idea that camera was invented in the late 19th century (at roughly the same time as automobile) and was therefore amazed to find that the photo was taken in 1860. (The photo can be viewed
here
.) Next to the photo, there were also photos of the convicts which are nice and decent head and shoulder photos, very unlike the mug shots these days.
Having returned home, I researched a bit more about the history of camera. The first practical photographic method - daguerreotype (which is a sensitised plate) - was invented in 1839. It must be very expensive to take photographs in the old days and this collection must have cost a fortune.
We also learned a bit more about the life at Port Arthur. Convicts there were secondary offenders and were given training to acquire trade skills so that they could be useful citizens when they became a free man. Harsh punishments such as flogging and separation cells, were for those who committed offences at Port Arthur. The investment in the workshops for skills training (for over 300 trades) and the photographic archives of the convicts portray a very different image for Port Arthur which is often referred to as representative of the dark age of penal history.