A Chinese student studying in Melbourne embarked on the Overland Track and died of hypothermia on 20 February. I only learned it during the Corinna trip. This is really tragic. While the Tasmanian wilderness is fascinating, it can also be treacherous.
I haven't done the Overland Track though but have visited the Cradle Mountain National Park and camped there multiple times. My first time there, I joined a local tour. The group did the Summit Walk and Marion Lookout Walk. It was raining cats and dogs and visibility was like 50m.
My last time camping there was in October 2010. It was blue skies when we left Launceston. When we got to Dove Lake, the weather started to change. We managed to get to Scott Kilvert Hut without much drama. On our return journey the next day, we were lost as thick snow on one slope covered the tracks. Every step I took, I sank into the snow almost waist deep. Not expecting snow, I did not have my snow gloves and pants but overall, I was well equipped and managed to stay dry and warm most of the time.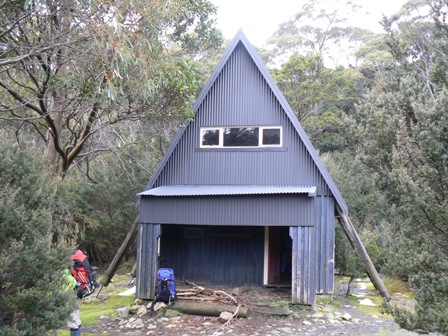 The Scott Kilvert Hut is a memorial hut to commemorate two young men - student David Kilvert (13) and teacher Ewen Scott (26) - died of exposure in a blizzard at Cradle Mountain in 1965. After this tragic incident, many believed that had there been adequate shelter there, lives could have been saved.
The weather at Cradle Mountain is capricious and any bush walker should be fully equipped even that it is just for a short day walk.